Jacking up / Raising Structures
is an effective way to increase property value, reduce cosmetic repair, and maintain structural stability.
Morcon Foundations Ltd has successfully lifted many structures since 1990. Most notable are a three-storey block of flats and an ancient monument over 400 years old, along with many residential properties.
There are various reasons why lifting or raising your property can be an attractive solution. Whether this is to increase space and value to your property or raising your property to eliminate any flood risk – Morcon foundations will delivery the most effective solution for your requirements on time and budget.
If your property is location within a flood risk area then it may be very expensive to obtain buildings insurance, and in some cases impossible. Morcon Foundations have the experience to raise your property to a height to prevent any future risk of flood – this is a permanent solution.
Lifting costs are relatively small compared to more traditional building adjustments that may be required. Not only can lifting your property make it more comfortable to live in, but the increased house value can make raising your property a very cost effective solution.
From simple projects to the most technically demanding challenges. Our skilled engineers have the expertise to find the right solution for you.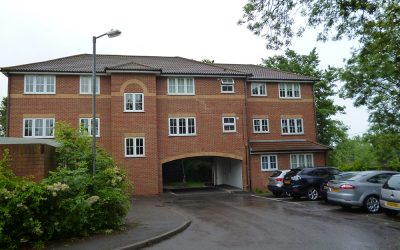 Project Description Morcon were contracted, by EJ Taylor and Sons Ltd, to carry out the installation of a piled raft stabilisation scheme to a block of flats suffering from the effects of clay heave. The building had previously been underpinned using the...
read more
Contact Morcon Foundations Today