House lift and stabilisation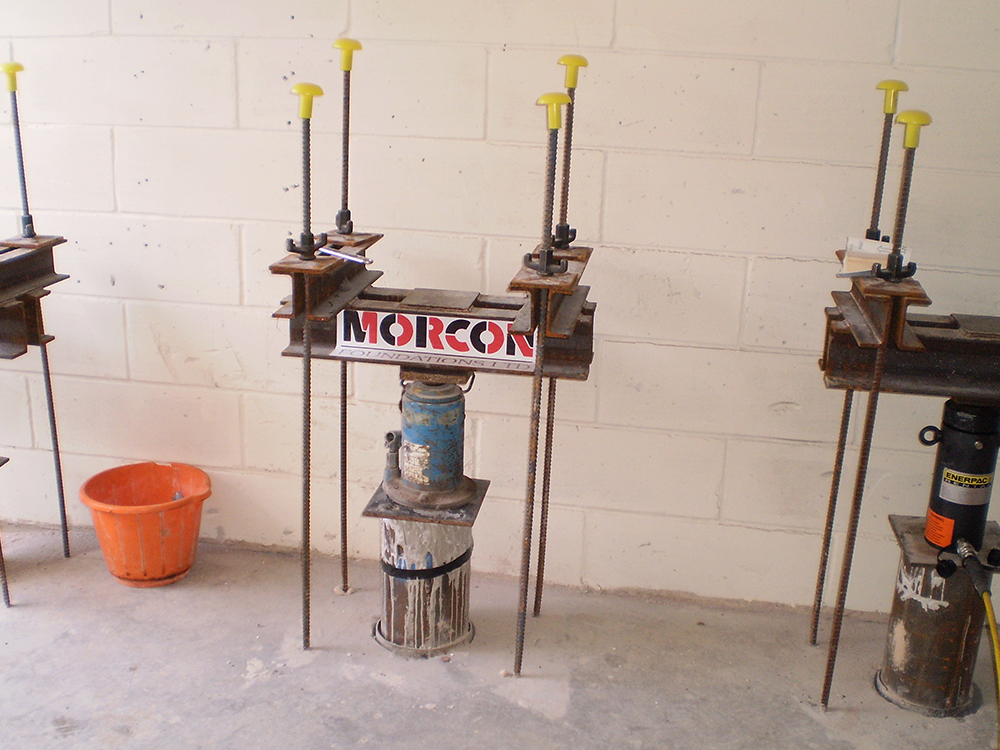 In response to various site investigations, Morcon Foundations were asked to design a scheme to lift and stabilise a 4 bedroom property with integral garage that had sunk over 140mm at the front elevation then fill the void created beneath the existing raft foundation. The reason for the movement was shown to be non-compacted filled ground beneath the existing raft foundation.
Morcon's Senior Engineer drew up a scheme to lift the property utilising high capacity hydraulic jacks and driven piles, then consolidate the non compacted filled ground and fill any voids utilising low pressure grout injection.
The property was prepared and made ready for the works by NHBC remedial works contractor, Davron Building Services Ltd. The whole of the ground floor was completely stripped out leaving just a bare shell. The property was lifted over 140mm back to level and the void below the slab filled with a cement grout. All the works were carried out within 5 working weeks, thus allowing Davron Building Services Ltd to re-fit all fixtures and fittings, re-decorate and move the home owners back in to their home on schedule and within budget.
Once the main house works were completed the client decided to demolish the existing conservatory and install a raft foundation so that there would be no differential movement between the structures. Morcon were employed to carry out the installation of this and again, works were carried out within both budget and time.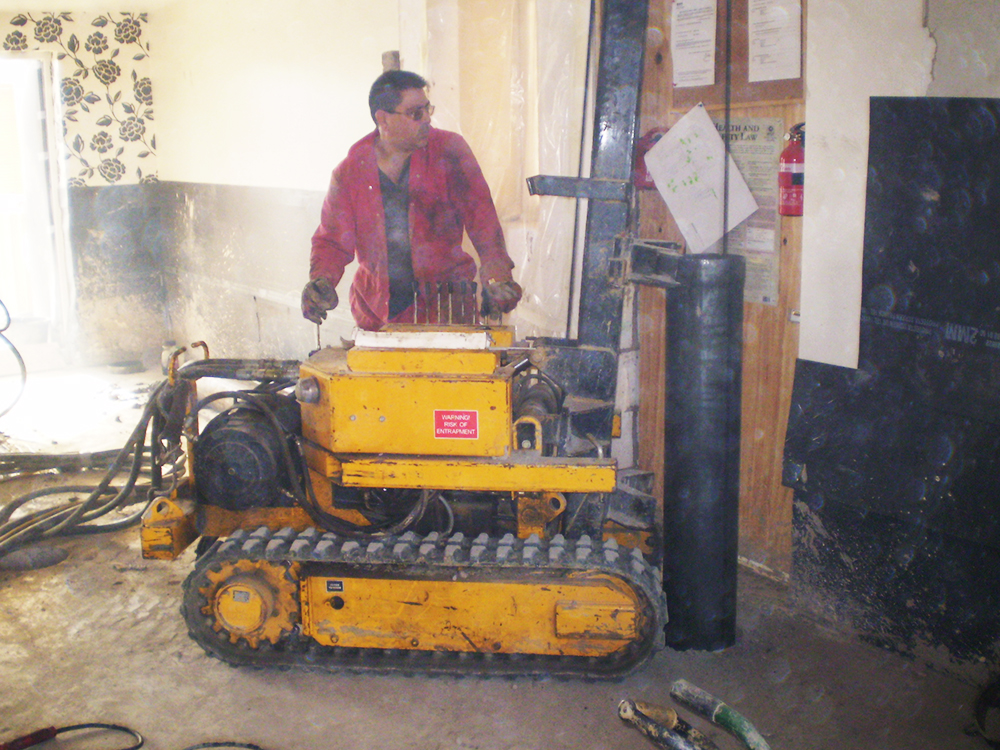 Grout pumped to consolidate the fill and to fill the void created was a mix of ordinary Portland cement grout and Sika non shrink grout; piles used were 219mm outside diameter steel cased cast in place driven piles, all pile locations were pre-augered to a depth of 9.000m to ensure that the piles were driven through the filled ground and to the required set.