House lift due to flood risk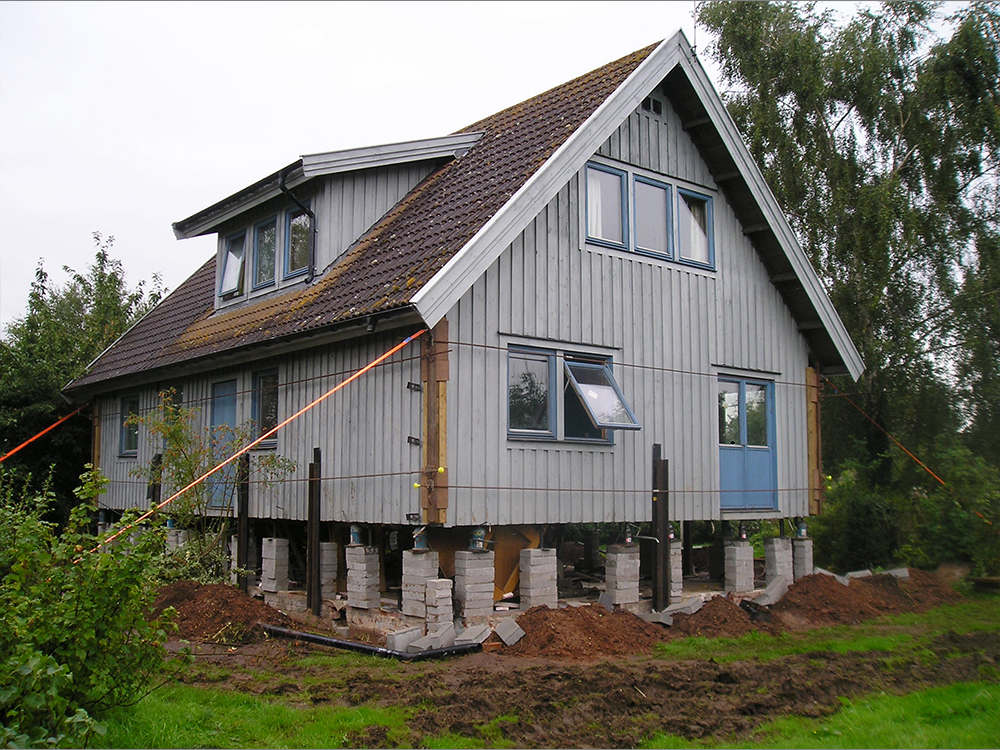 The property was at constant threat of rising flood water from the nearby river Avon; therefore the homeowner contacted Morcon Foundations to design a scheme to remedy this major problem.
Morcon's senior engineer Raymond Banks drew up a scheme to raise the property out of the flood zone by approximately 1.6m. This removed the risk of any damage to the property and its contents if the river Avon should flood in the future.
The property was left completely intact during the lifting operation bar the extending of the services, waste pipes and rainwater pipes.
The property was lifted in a controlled manner using high capacity hydraulic jacks.