Internal piled raft slab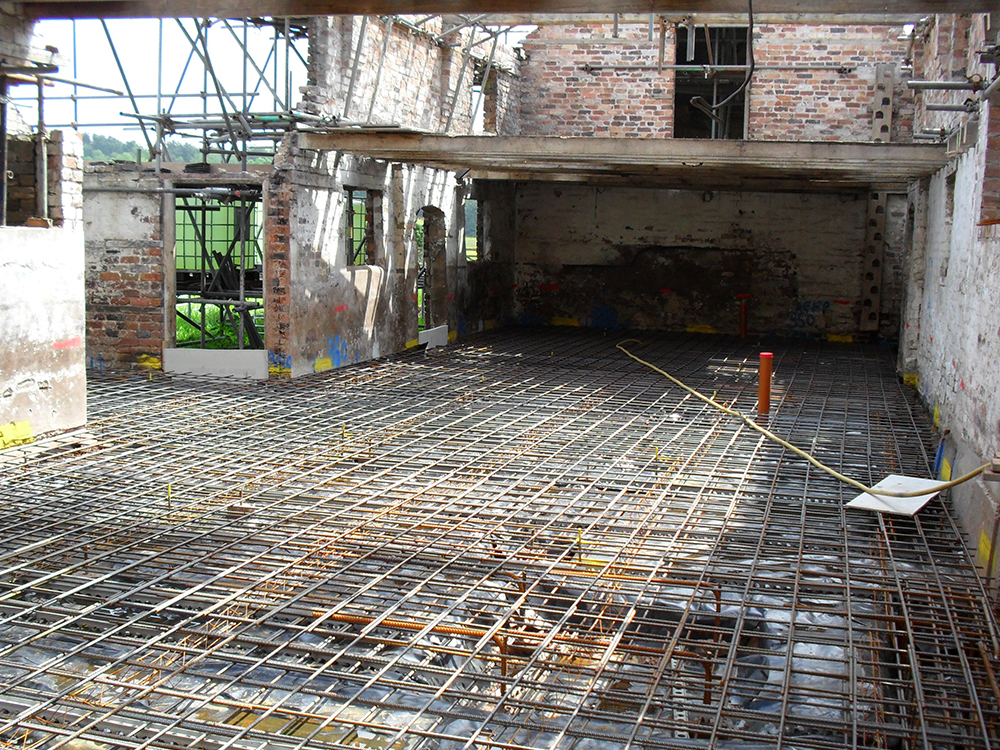 We were asked by the property owner, a Structural Engineer, to construct an internal piled raft slab to accommodate the proposed installation of a steel framed construction which would act as a support for the existing external walls and roof. We decided to utilise our experience of using restricted access piling machinery and co-designed a piled raft using steel cased driven piles.
Works carried out on time and within budget and the client moved in 7 months later.
We installed 150 piles to depths of approx 4.500m. Two mats of reinforcement steel were installed over the pile grid to form a rigid cage. Over 40 cubic metres of ready mix concrete were cast in with the reinforcement to create the structural base required by the client.