Floor slab stabilisation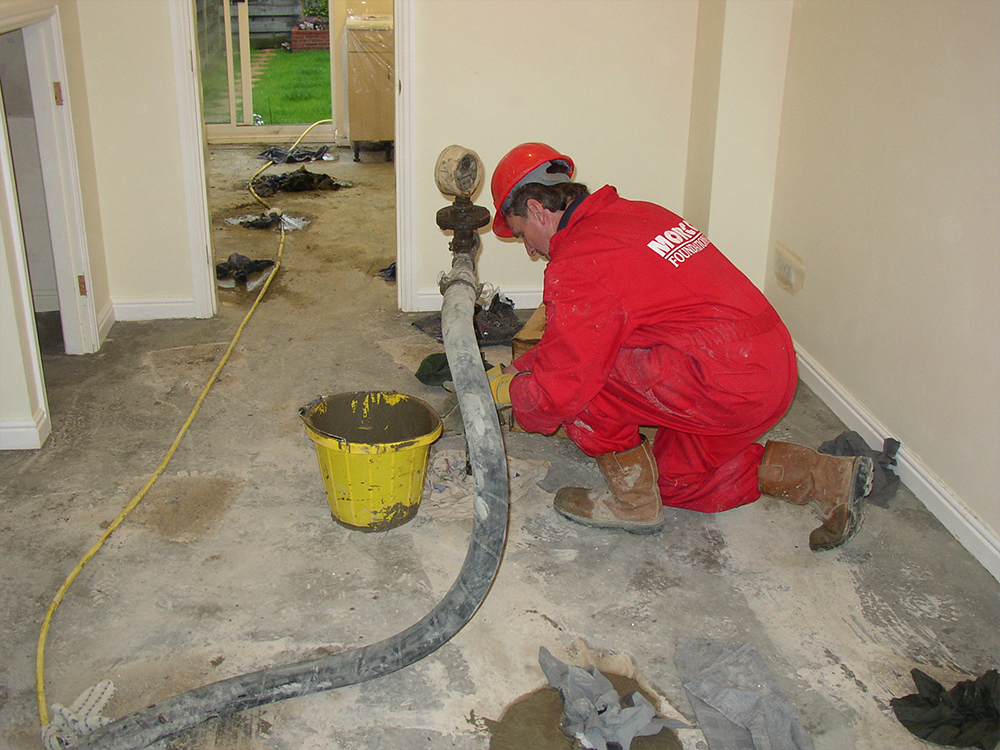 Project Description
Approximately 20 properties were suffering with floor slabs that had sunk between 5mm and 35mm. In response to various site investigations Morcon were asked to design a scheme to consolidate the filled ground, lift the slabs to their original positions and to stabilise the affected floor slabs. The reason for the movement was shown to be non compacted fill beneath the floor slabs.
Morcon's senior engineer Raymond Banks drew up a scheme to lift the slabs and consolidate the non compacted filled ground utilising low pressure grout injection. The slabs were then treated to a second treatment of Morcon expertise, namely pin piling, this is a belt and braces approach to the problem and guarantees that the slabs will never move again.
Each property was prepared and made ready for the works by Geo Houlton & Sons. The kitchens, radiators, toilets, wash basins and staircases were left in place during our works; this minimised the re-fit work required to put the properties back to their former glory; thus significantly reducing the cost to the client. Each property was grouted and piled within 5 working days thus allowing the principal contractors to re-decorate and move the home owners back in to their homes on schedule.
Grout pumped was an ordinary Portland cement grout; piles used were 100mm outside diameter steel cased cast in place driven piles, all piles were driven to refusal.