Flood Protection
We can lift your home to massively reduce the risk of flooding.
Yes, you read that right; we can actually lift up your home.
In fact, we can raise just about any building. As well as countless domestic properties, we've lifted a block of flats and also a 400 year old ancient monument.
Can you spot the difference between these two pictures? A clue – look at the temporary steps.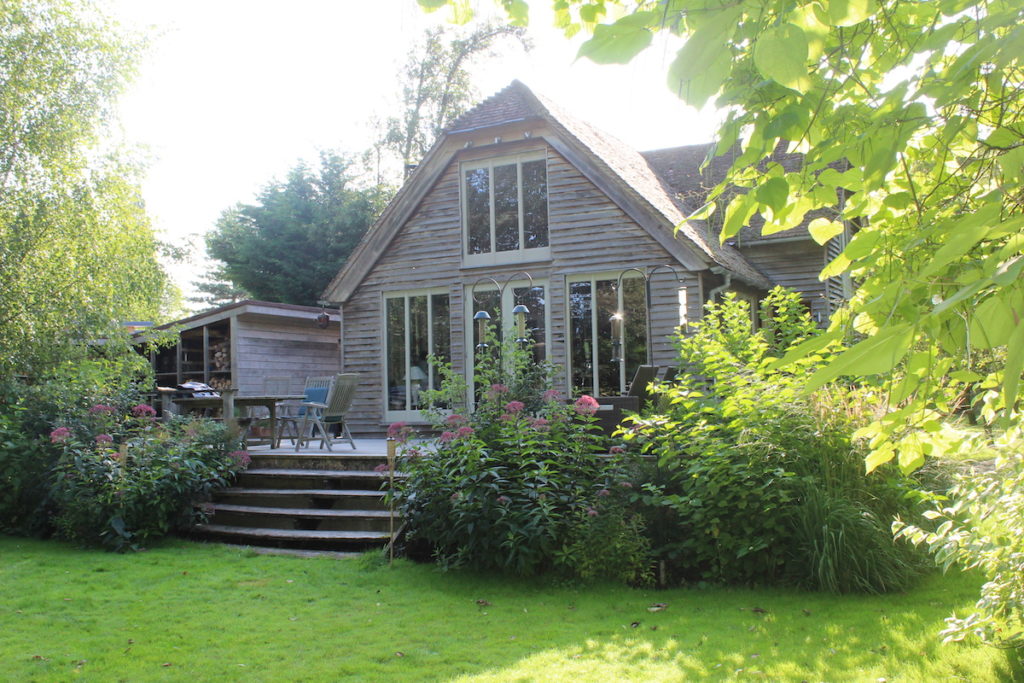 That's right, the picture on the right shows the building after it's been lifted.
The picture below shows the same property from a different angle.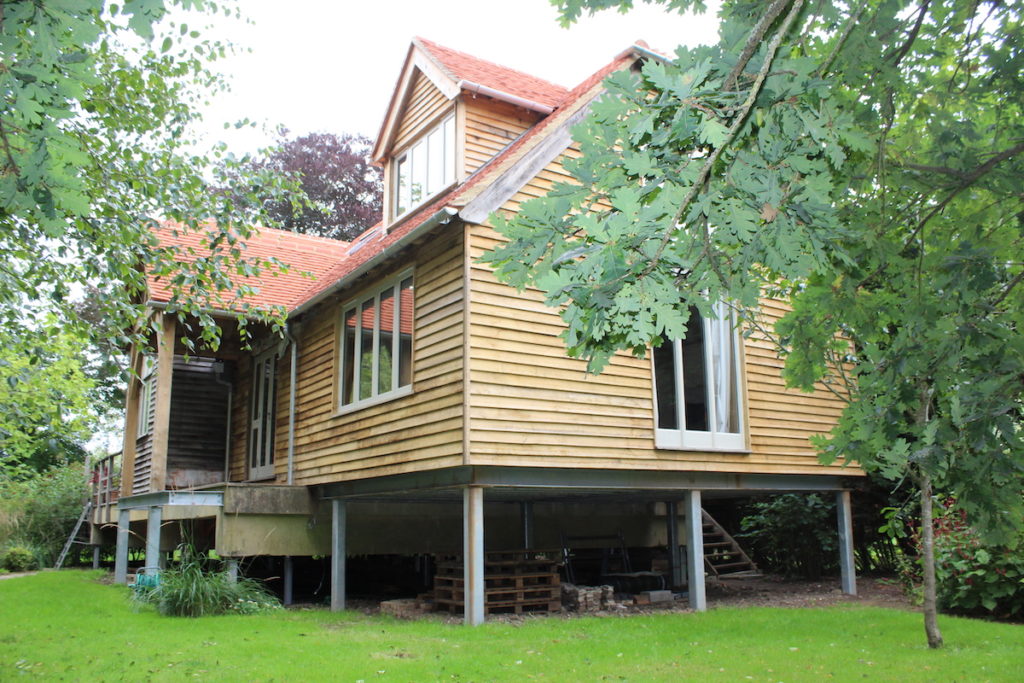 Anyway, you aren't here because you want to hear about other projects we've completed; you are here because you want to protect your home from flooding.
If you are anything like many of our other clients, you've worked hard, bought your dream home and have resigned yourself to the fact that every so often, you aren't going to sleep well.
How would you like to watch the weather forecast and not care how much it was going to rain?
How would you like to look out of the window and not worry that the river looks very high?
We can give you that peace of mind.
We are trusted by some of the country's largest and most well-known organisations. If they need a building to be lifted, they call us.
We are foundation design and repair experts. You can be safe in the knowledge that once lifted, your home is going nowhere. This is a permanent fix.
We are experts in our field. Many of the techniques and pieces of equipment we use have been developed by us.
We are something of an oddity in the building industry. Our projects always come in on budget and on time.
We love lifting homes. There is a special kind of satisfaction gained from helping people protect their most valued possession.
We'd love to talk to you about what we could do for you. Having a home lifted isn't as expensive or disruptive as many people think.
We don't employ sales staff, if you'd like to chat you can speak directly with our Managing director (Darren Bryan) or our lead engineer (Ray Banks).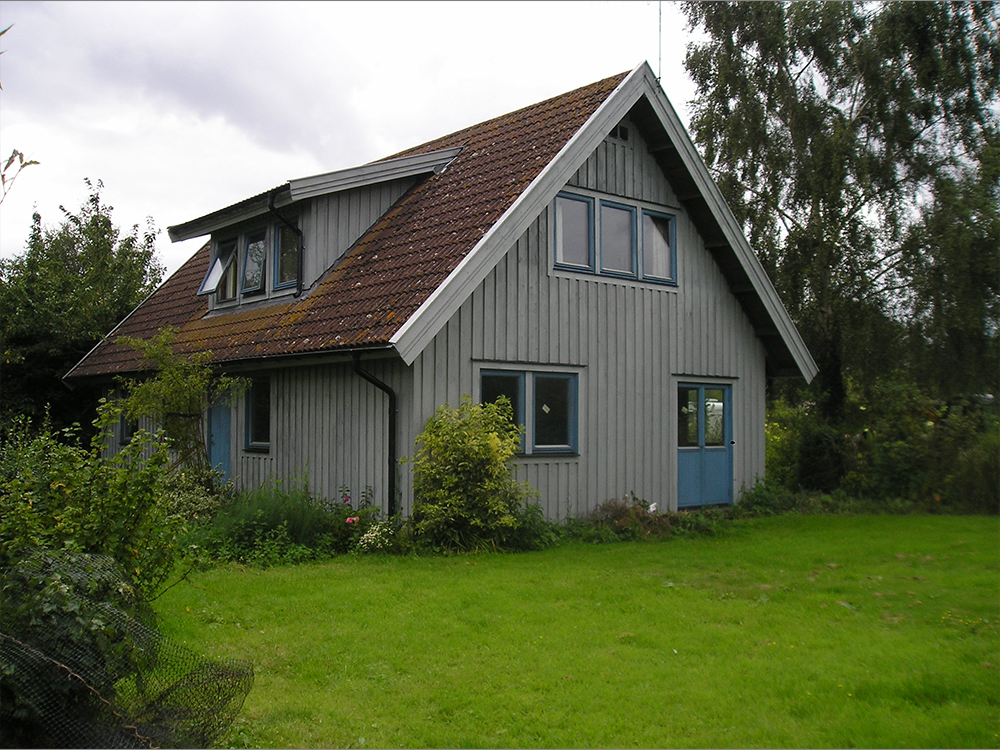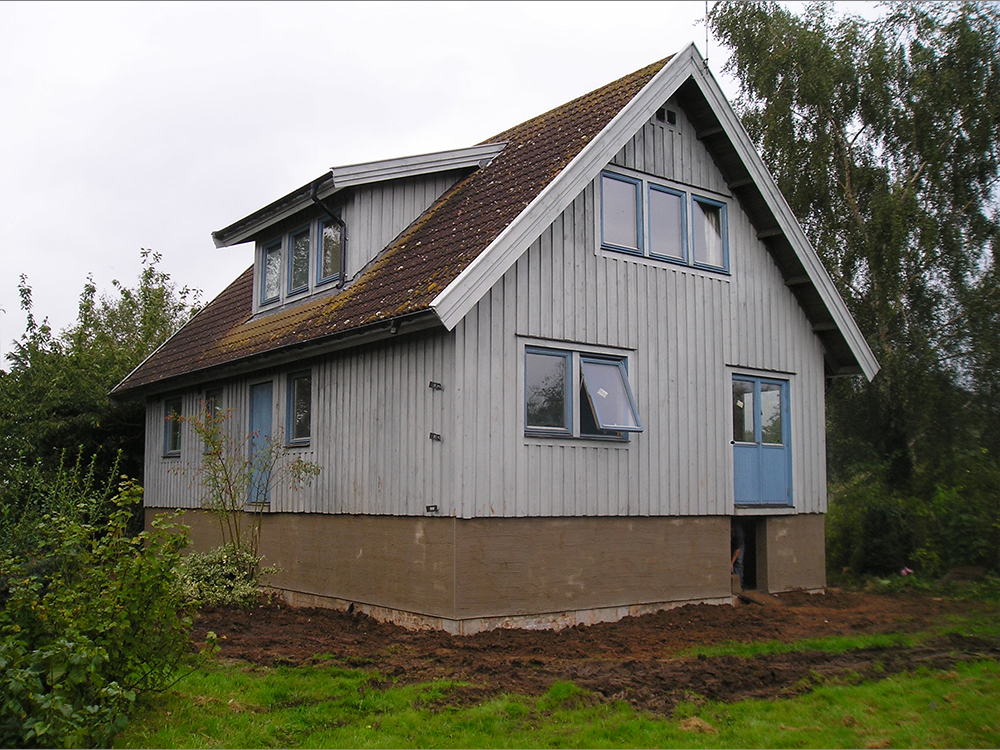 Below are a selection of questions that new clients often ask, along with what are usually the most relevant answers. We find that these usually give a reassuring insight into what we do, and how carefully we do it.
Q – Do I need to move out whilst the work is completed?
This depends on the structure, most of the time the homeowners can stay in the property whilst we lift it. We do not turn your home into a building site; it remains your home throughout the entire process.

Q – Will the entire house need to be redecorated after the lift?
We aim for zero re-decoration costs but sometimes, if the property is older, we would anticipate minor internal decoration touch ups.

Q – What happens to the water pipes and drains? Do I need to find a plumber / drainage engineer, or do you deal with that?
All services such as electricity, telecom, gas, water etc. should be checked prior to us starting the works to ensure they are able to extend to the proposed lifted height. Rainwater pipes and soil and vent pipes can be detached and re-attached each day of lifting to ensure the toilets and drains are in full working order through the evenings.

Q – How high can my property be lifted?
Theoretically there is no maximum lift height but the higher you go, the more safety measures we must take and therefore costs increase.

Q – Are all types of property suitable to be lifted?
Whether your house is a traditional cavity wall (brickwork & blockwork), timber framed or even steel framed, we can lift all types of structures.

Q – Is there a risk of damage to the property being lifted?
Our lead engineer has devoted most of his career to perfecting the techniques we use to lift properties. He now regards the process as "relatively risk free". Obviously, there is no way to do anything to a building that is entirely risk free, but we are close. In all the years we have been lifting buildings, 'damage' has been limited to very superficial problems that take little more than re-decoration to remedy.

Q – Am I likely to need, or be granted planning permission?
In some cases, planning permission may be required so it is always advisable to check with your local authority. In most cases you DO NOT need planning permission.

Q – Do I need to tell my mortgage company about the planned work?
It would be advisable to mention the works to mortgage providers and house insurers.
We know your home is special and would be very pleased to answer any specific questions you may have. Our MD and engineers are always happy to liase directly with clients and other interested parties. There are no sales people here, only experts.