Lift of property in Stratford upon Avon to prevent flooding.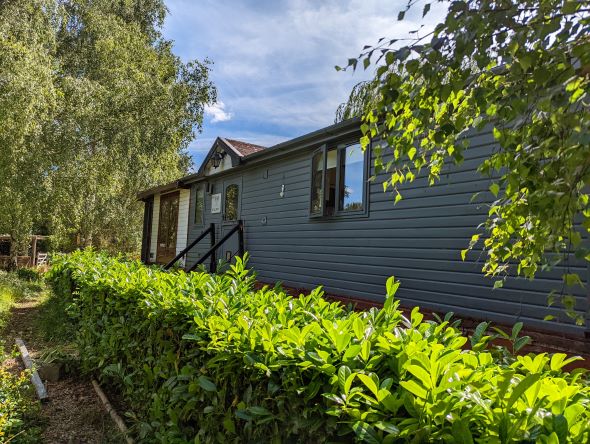 This property was sitting 1.2 m above ground level. We raised it another metre to keep it well away from risk of flooding.
You can find out more about how and why we lift homes on our FLOOD PROTECTION page.
Properties like this lend themselves very well to being lifted. Already set off the ground on block piers, the building allowed easy access for us to do what needed to be done. We could have simply lifted the building and extended the height of the existing block piers. However, it was decided to replace the block work completely with new steel supports on new concrete pad foundations.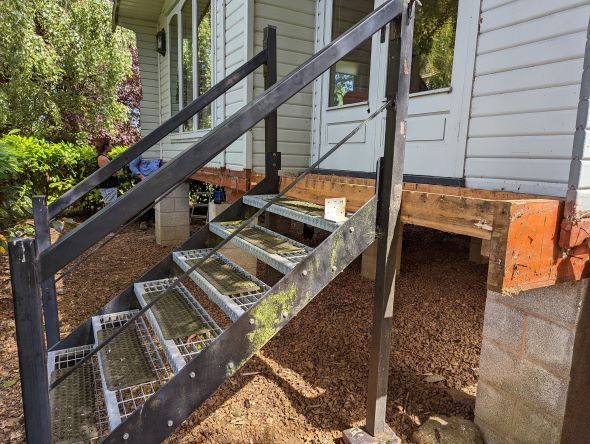 The block piers were all replaced with steel supports. These have several benefits over their masonry alternatives. By using these steels we have actually decreased the weight of the structure; this has the benefit of reducing the pressure the structure is applying to the foundation. These steels also take up less space than block or brick piers; this is useful if the space underneath the building is to be utilised. Decreasing the volume of the supports also (very slightly) decreases the effect of flooding by displacing less water. Obviously the effect of this on only one building is negligible. However, in cases like this it can be considered that 'every little helps'.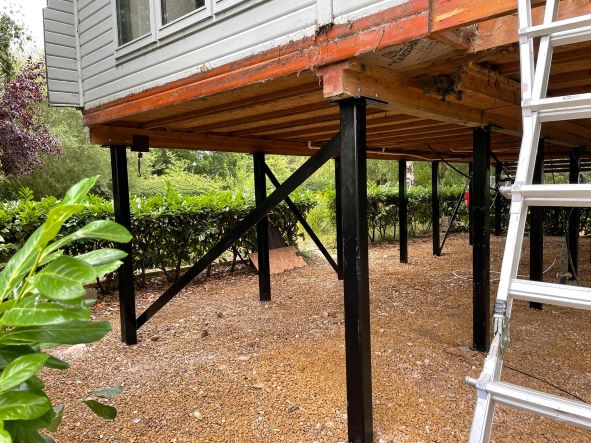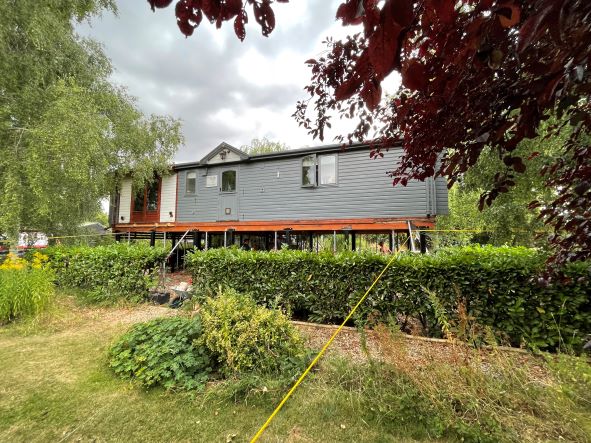 At this stage it is quite obvious that the property has been lifted. However, if the Cherry Laurel hedge is left to grow up an extra metre, the look of the property will be almost identical to the 'pre-lift' look. Although now over 2 metres in the air, the property still sits in its surrounding very well.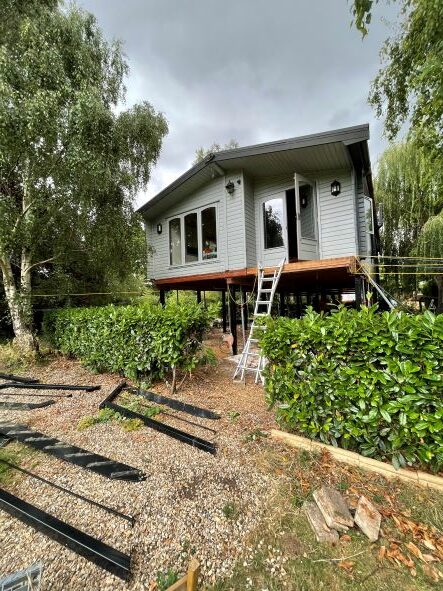 Project time: 5 weeks