New foundation for a domestic dwelling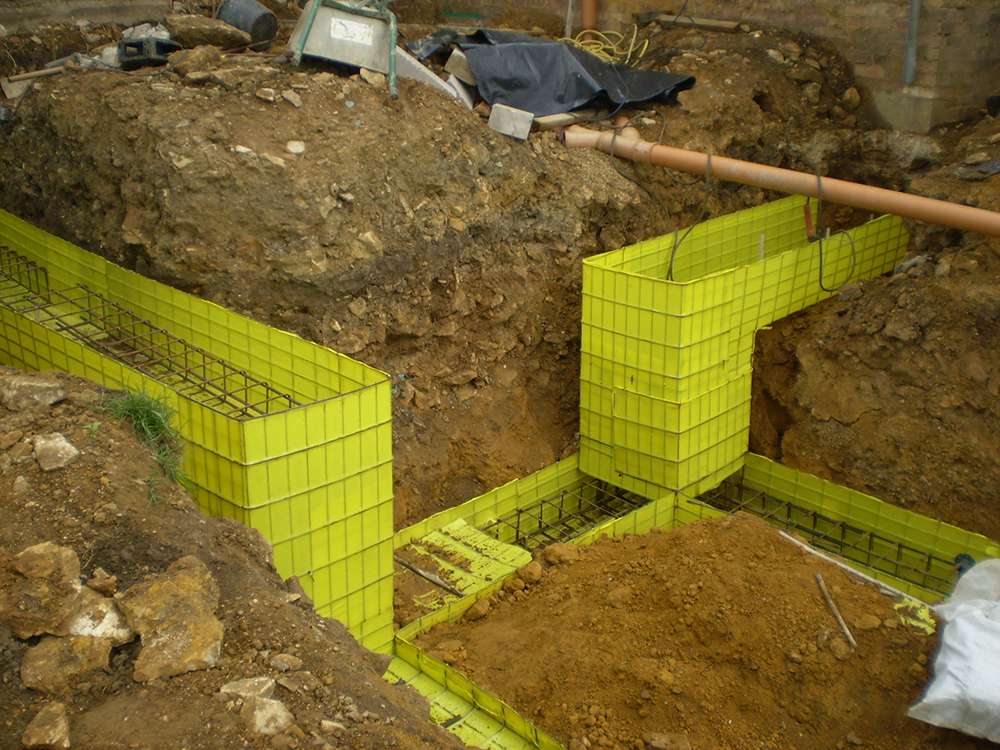 This project was a new foundation for an extension to a domestic dwelling in the beautiful setting of Broadway in the Cotswolds.
This could have been a very tricky project to carry out due to the levels of the site necessitating the need for the beams to be stepped and the homeowner's requirement for curved walls, but due to the skills of our operatives the works were carried out successfully on time and within budget.
Piles were driven to refusal and Pecafil installed on these to form rigid formwork to contain the reinforced concrete beam.