Farmhouse underpinning and foundation extension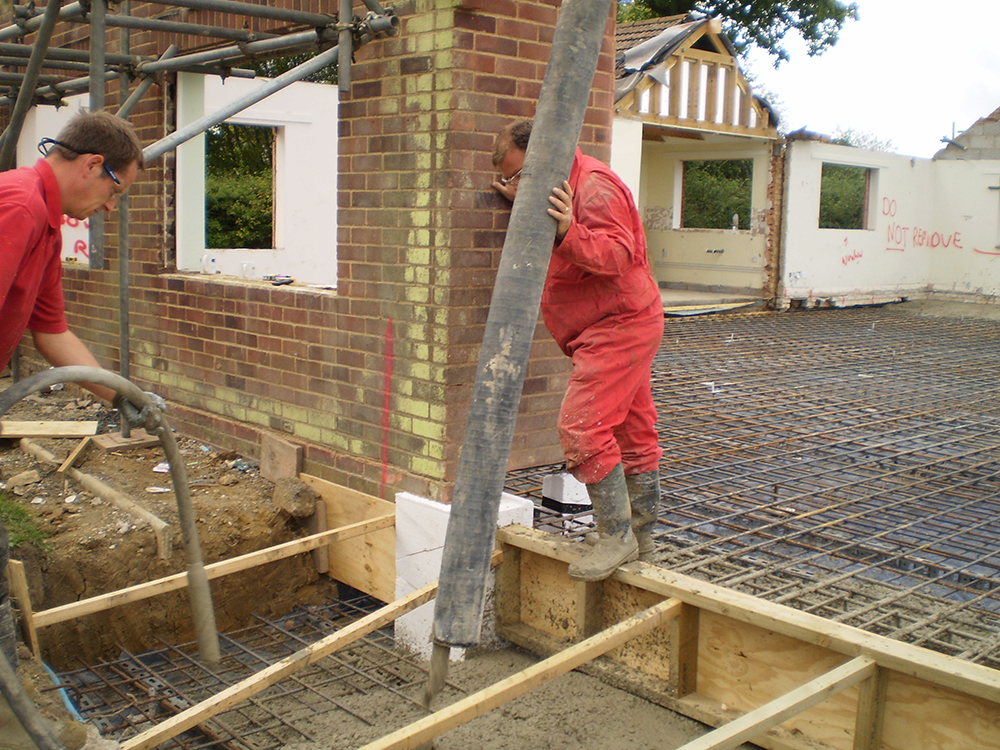 Morcon were contracted to underpin part of an existing farmhouse and to extend the foundation so that the property could be extended. Parts of the original farmhouse were kept original due to the property being in a conservation area.
200mm diameter piles were augered to 9.00m deep; these were sleeved and reinforced to resist any clay heave. We installed a shutter and a floating shutter so that a downstand and nib could be formed for the new brickwork skins to be constructed on.
Clayboard heave precautions and reinforcement were installed inside the shutter and concrete cast to complete the works.
All works were completed on time and in budget.